Autumn window gallery for the Silk Ferries beauty studio which will light up the dark evenings.
Each of the windows represents one of the original D.S. & Durga. Individual scenes tell their stories. Through symbols, light and colors, we create the atmosphere of an imaginary world hidden in every flacon.
photography Anna Pleslová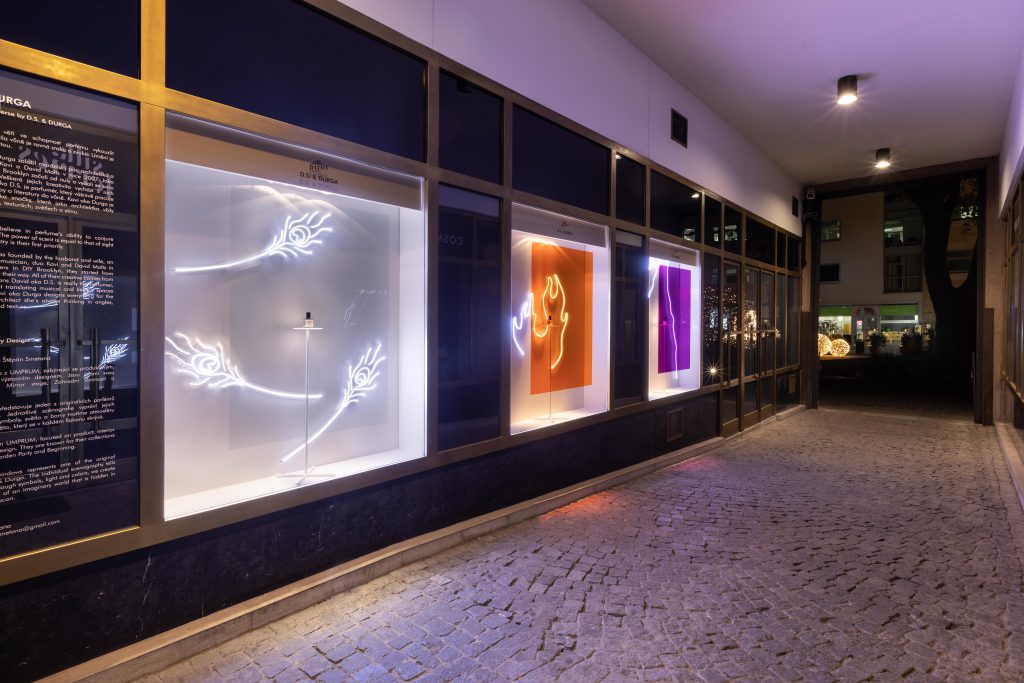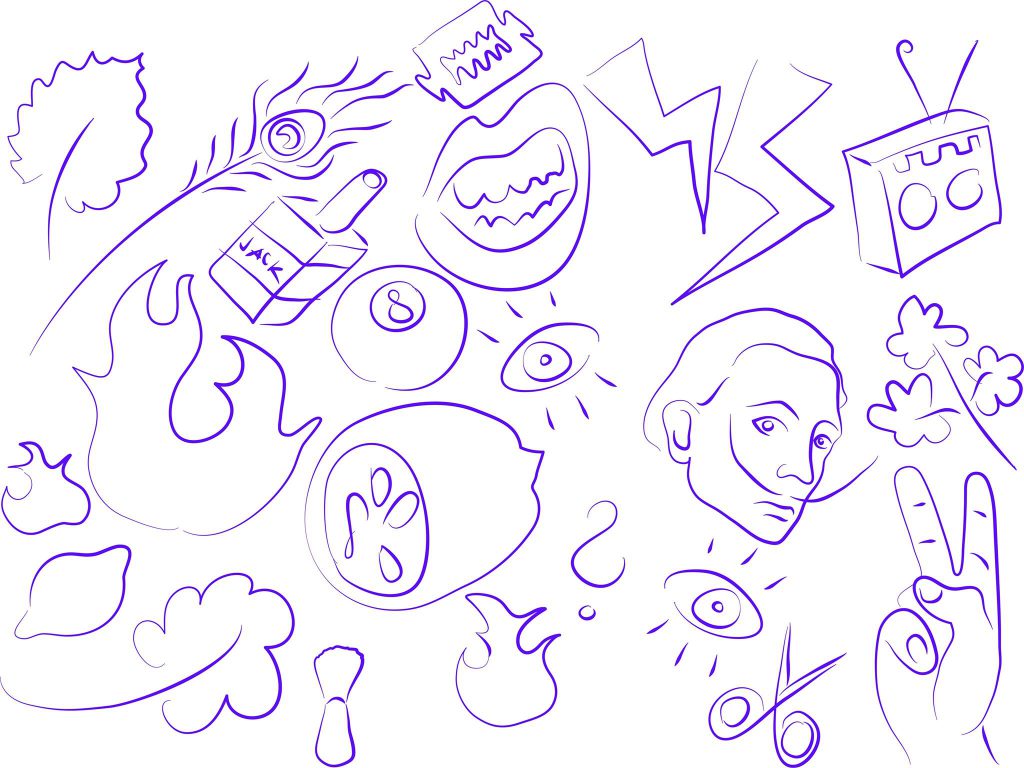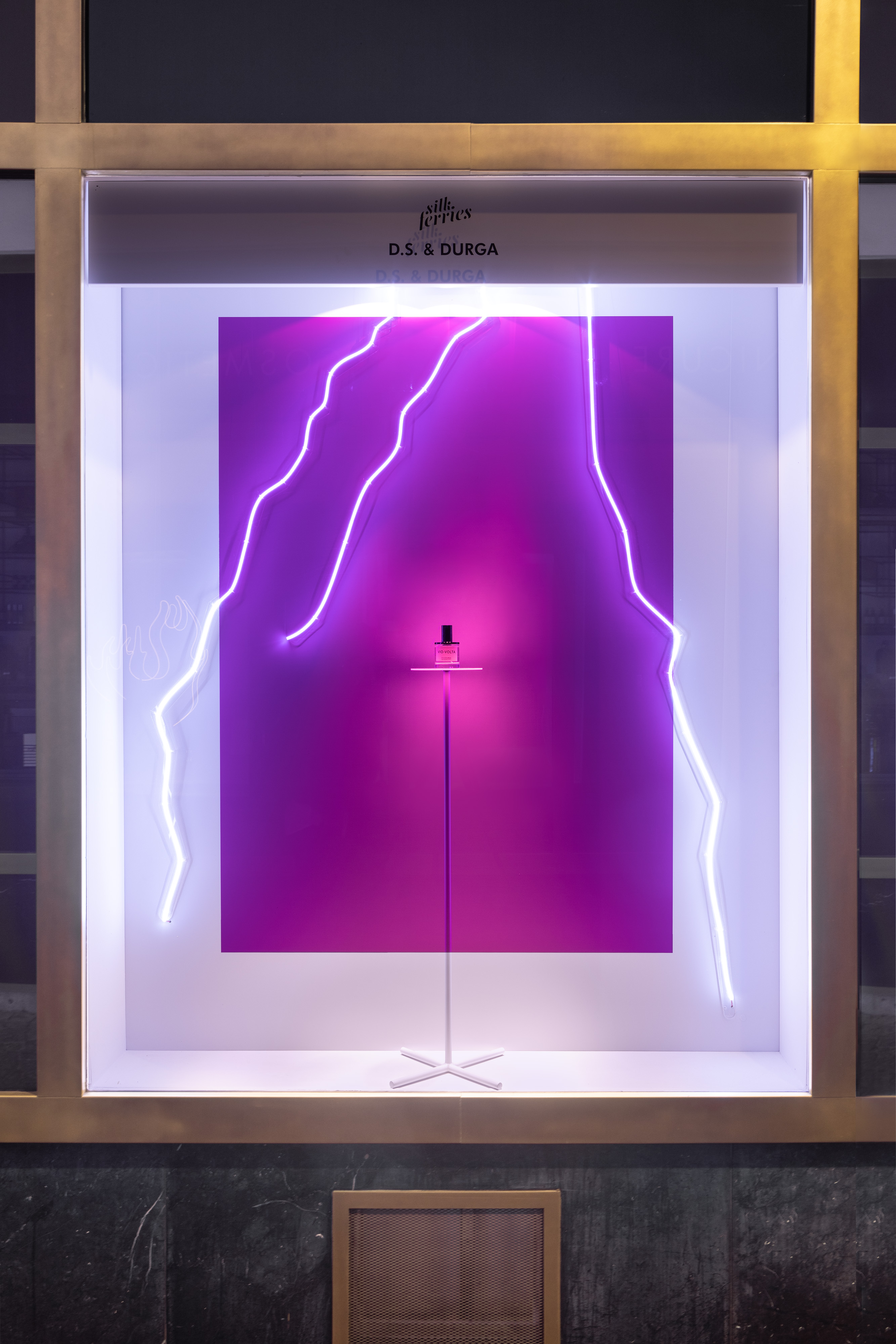 Vio Volta
D.S. & Durga's first perfume with no story. It just came from a lab experiment that Kavi loved. Ingredients Violiff and Amber Xtreme. Together they make a shocking spaceship accord that is purple, vegetal, rooty, and supersonic.
Burning Barbershop
A fire broke out in the Curling Bros. barbershop in Westlake, N.Y. in 1891. All the shaving tonics with their spearmint, lime, vanilla and lavender burned. A charred bottle was found half-full. It smelled like this.
White Peacock Lily
A lonely peacock floats over cream lilies, oleander, and a sea of alabaster violet. Orchestral pads of harps and horns drone. Pale blue fog hangs in the far woodlands.