A collection of lounge furniture called Hide and Seek designed for the Czech manufacturer of upholstered furniture Polstrin.
The new Hide and Seek lounge furniture collection consists of an armchair, a sofa and a chaise longue that captivate with organic shapes and meditative shades of Danish Kvadrat upholstery fabrics.
The Hide and Seek collection was first presented at the Designblok 2022 festival and can be purchased on the Polstrin.cz website – here.
mood fotografie Vojtěch Veškrna
product photo Anna Pleslová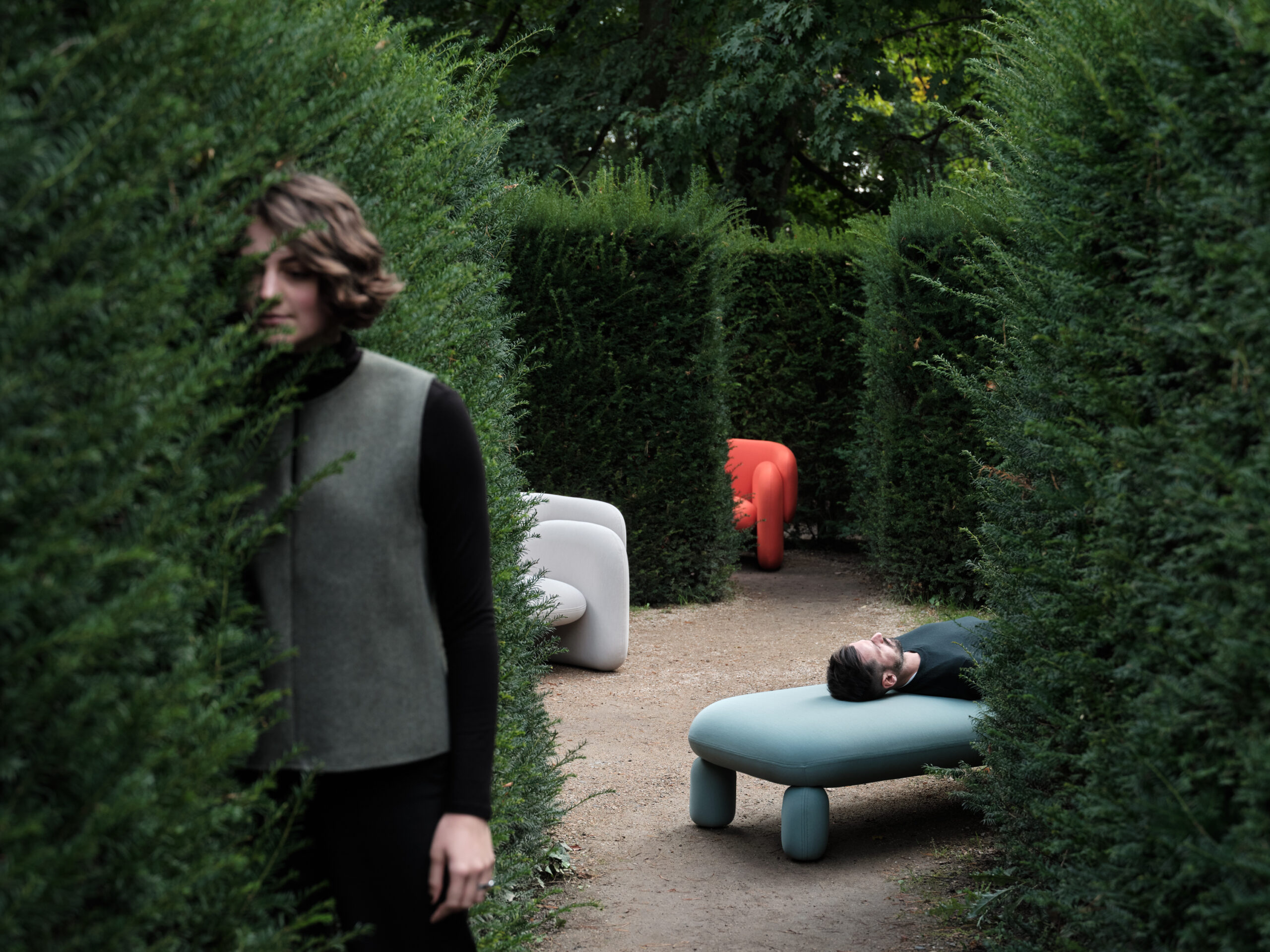 As children, we used to build hiding places out of cushions and blankets in the middle of the living room and create our own little world. We also found ourselves in our own playful world when designing a new collection for Polstrin, where we stacked and free-formed individual cushions together to create the Hide and Seek collection.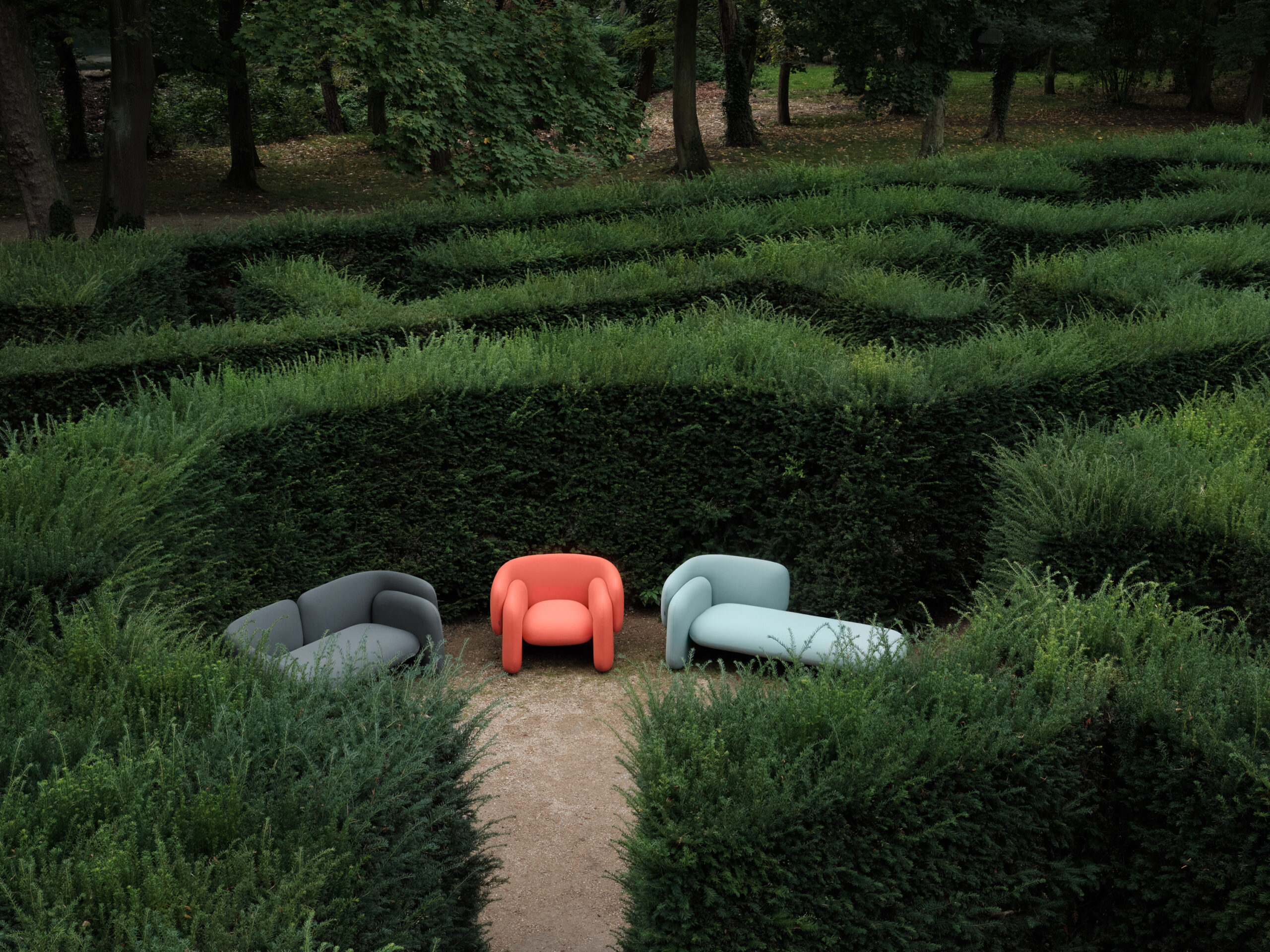 The Czech manufacturer of upholstered furniture has been operating in Hradec Králové since 1957. The production is based on a combination of craftsmanship traditions and modern production processes. High expertise and technological equipment enable the creation of atypical furniture designed for private and public spaces. It offers architects precise processing of unique seating furniture for custom projects. In 2022, Polstrin opened its own boutique hotel Mezi švy in Hradec Králové.